Chinonso Emmanuel Odigbo popularly known by his stage name NonyKingz is a Nigerian Musician based in Iceland.
The CEO of "AFRICAN ISLAND BOI" records who is also an afrobeat musical artist has claimed he is the first afrobeat musician to perform on stage in the history of Iceland.
According to him, Iceland is an island and a country of about less than 400,000 people. He narrated about what he found out when he newly relocated to Iceland, According to him he said:
Iceland is a very beautiful place and calm and very safe to live in but when it come to entertainment, the industry is not much big compared to Nigeria or America etc. due to the low population. But as you know Afrobeats music has been popping really hard globally the past few years and my colleagues in the industry back home has been travelling around Europe and Every other parts of the world for concerts and all that and you can see also the.
The world is really connecting now to afrobeat except Iceland. So I find it weird when I relocated here and that's actually the very first time I formally started my career, I tried connecting with other African artist who I thought might be making things happen just like Africans so where ever they are in any parts of the world I mean representing always.
But the case was really different because there wasn't any afrobeat artist or African artist then, And it's not like there wasn't anyone before but few people we did tried should I say gave up or didn't take the music thing serious until I came in.
So afrobeat music as we know worldwide doesn't exist in iceland and which is sad because I know there are people from different parts of Africa living in iceland and also the locals who are socially engaging a lot in social media that knows about afrobeat but have really no artist or even any event going on.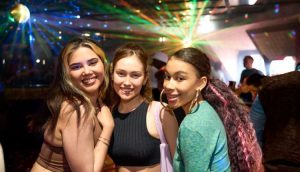 So for me starting up at that year in 2016 I already knew I am the only one and trust me it wasn't an Easy journey. Imagine making the kind music that most of the people in the country don't know about and you know what happens when people are not familiar with what you do?
No body cares or even support but I choose to continue because I know all i need to do is to be consistent and get people to start connecting to what I am doing so years pass by, year after year with a lot of struggles and rejections, I couldn't perform anywhere or even seen as a real musician, these are things I have to deal with every day by day and I swear , it's a painful experiences but still I gat my eyes on my Vision so I never gave up because I knew I needed to first create enough music and get as much fans I can get within these time of dropping songs and videos back to back .
Today, that's what brought me to where I am now. My efforts and years of labour wasn't in vain and many people know who I am wether a fan or not and that's what I am grateful.
I still have a long way to go though but I am in a better position of representing out musical sound not to just iceland but to the world so I heard my first ever show after 6 years of my career. I know many will be shocked but I will let know. Of a bit secret of mine, it's true I have planned to drop as much music throughout the years to get know a little at least before stepping out publicly in person, but the other reason also was, I was so insecure and kind of afraid due to the past bad experiences and Afraid of rejection and all that till one woman beautiful in and out by the name Carlotta who based in London but comes often to iceland, She owns a magazine company name "Erlendur Magazine ",
She reached out to me and told me she came across my music and she love what I am doing and offered to showcase me on her magazine which I agreed then earlier this year 2022. She organised an event which she normally does every year and this time, she added something different for the first time to her event which is entertainment and that's where I come in and I was honoured to be part of this great event and I performed in front of hundreds of people and it was massive and since that day, I made new fans and got a lot of requests for me to do more of shows
and that's the starting point for me to gain my confidence and have more believe in me and through my audience I realised how far I have come and how much fans I have without knowing.
Stream NonyKingz music:
https://songwhip.com/nonykingz
Check more article: webtoon xyz